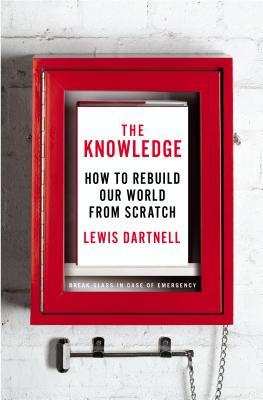 This is a very informative book with a lot of fascinating detail. It is basically a thought experiment. If most of humanity was wiped out in the morning and a handful of people remained, could they survive and rebuild modern technology? To determine this, Dartnell looks how these technologies were originally developed and any possible short cuts which the survivors could take.
The 'apocalypse' itself described in book was very clinical but this book is not meant to be a blow-by-blow instruction manual. I couldn't see survivors sitting around it deciding what to do on Day 24. However, it does contain a lot of high level technological insight that a post-apocalyptic Edison or Pasteur might find useful and could spend years of their lives trying to leverage.
The book is apolitical. Its focus is the technology. If you need advice on how to hang on to your post-apocalyptic fiefdom, consult Machiavelli, Sun Tzu and other experts in such matters. Oh, the book doesn't cover killing zombies either.
Some readers might find the advanced chemistry section a bit of a drudge, but I can't see how Dartnell could avoid that, given leaving it out would undermine the book's purpose. On the flip side, it provides useful context for any fledgling chemistry students.
The footnotes throughout the book are consistently very interesting. I think any writer interested in world building would find the book very useful.
One thing to note is that the book is shorter than it appears. About the last 20% is filled with references, including a useful list of relevant fiction.
One final word of advice. If you want to tuck this away for the apocalypse, so you can amaze the other survivors with your scientific knowhow, remember to buy the paperback, not the ebook. Unless you're really sure you can get those generators up and running.